Mako Web Sales LLC
A Florida Web Design Company
5571 Marquesis Circle
Sarasota, Florida 34233
941.870.2271 | Local
877.625.6932 | Toll Free
941.870.6131 | Fax
Contact Us


FREE CONSULTATIONS
We don't just build websites -
we build relationships.
Call us to discuss your website needs. We are ready to guide you on website design, website development, website programming, website marketing, social media marketing, search engine optimization, website video production, e-commerce design and functionality, and much, much more.
Our professional staff, located in a real office in Sarasota, Florida, serves businesses in Florida and beyond, along with our neighbors in Sarasota, Siesta Key, Lakewood Ranch, Bradenton, Tampa, and Venice.
CONNECT WITH US
Connect with Mako Web Design
Mako Web Design, 5571 Marquesis Circle, Sarasota, FL 34233 | 941.870.2271 | Contact Us | Remote Support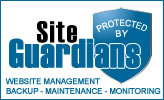 Mako Web Design is a web design and web development company based in Sarasota, Florida, with clients across the US, Canada and the UK. We are the ONLY PayPal Certified Developer and the ONLY Authorize.Net Certified Developer in the Sarasota, Florida area. Mako Web Design offers professional web services in e-commerce website development , search engine optimization (SEO), social media marketing, YouTube video production, content management systems (CMS), WordPress, Zen Cart, and much more.
Copyright © 2011, 2012 Mako Web Sales LLC - All Rights Reserved.
Sarasota Web Hosting