Sarasota Web Hosting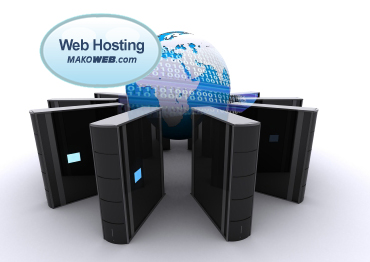 Mako Web is serious about web hosting. With hosting isn't just a sideline.
Hosting Services
Shared Web Hosting
Business Website Hosting
VPS Web Hosting
Dedicated Server Hosting
PCI Compliant Hosting
Are you earning your living from your website?
Is your website your primary source of revenue?
Is your website your booking and reservation system?
Is your website a vital part of your business?
If you answered yes to any of the questions above then ask yourself a couple more questions…
Is your website backed up?
Is the backup stored onsite or even on the same server?
Do you know if your website is online and available all hours of the day?
Have hackers inserted any malicious code that could get you red flagged at google?
Do you know when your domain expires?
Do you know when your SSL certificate expires?
Is our server close to running out of resources (memory, drive space, or traffic limits?
Who do you call in the middle of the night?
Let us take away all your worries.
We have developed exclusive software to monitor these problems and more….
Please contact us to for your hosting and maintenance needs.

That's right! 130%!  We're not just neutralizing our environmental impact, we're reversing it!
We have purchased certified Renewable Energy Credits representing 130% of the electricity used to both power and cool every last one of our servers!.
Elite Web Hosting Services

30 minutes site maintenance every month
Search Engine Monitoring
optimizations
Complete website backups – including databases
Offsite website backups
Constant website availablity monitoring
SSL certificate issuance and installation
Traffic monitoring and reporting
Suspicious activity monitoring and correction
Hacking prevention and mitigation
VPS server management
Dedicated server management
Server software updates
Website software updates ( i.e. WordPress, ZenCart, OsCommerce..)
PCI compliance
Log file analysis
Database maintenance: backup and optimization
Email server backup and maintenance
24 Hour emergency service
Affordable, reliable hosting
Linux-Apache-MySql-PHP (LAMP), Windows, ASP.
Reliable hosting at reasonable prices.
With top-notch support, network redundancy, stable servers, and a plan for every need, Mako Web offers the most comprehensive web hosting solution for your personal or business site. Join us. Spend less time worrying about your site being available and more time pointing people to it.
We now have available the Only 100% solar powered web hosting solution available in the Sarasota area.
We have formed an alliance with a data center that is 100% solar powered. Not partially solar powered and purchasing energy credits.
The data center is built in a dessert of California, the solar panels charge batteries during the day and run on the stored energy at night.
We have tested this data center and many more and believe we have made no comprimises is quality or price to bring this to market.