Facebook Integration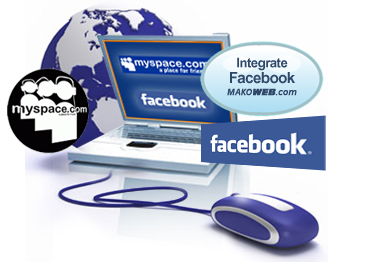 When used correctly, Facebook can be a powerful marketing tool, and the perfect place to connect with potential clients and customers.
Mako Web Design of Sarasota, Florida is ready to integrate Facebook with your website, create Custom Facebook Applications; and design/implement Facebook Page Tabs for your business or product.
Please contact us to for more information and learn how we can make Facebook to work for your business.