RSS / BLOG FEED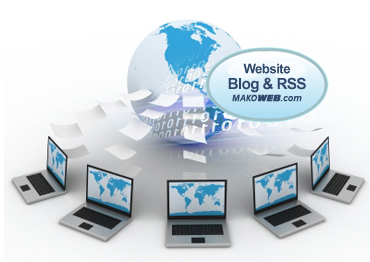 Do you know how to set up your own BLOG and RSS Feed and manage it so you too can take advantage of all the benefits that Blogs and RSS (Real Simple Syndication) have to offer?
Become a blogger with your friends and clients.
Mako Web will install and set up your RSS Feed on your Blog for your businesses website.
We will schedule and perform the daily/weekly social media marketing activities for the various social networks.
We will keep the content coming and engage with your potential customer base. It is vital that your social marketing not become stale or outdated, it is also just as important that you keep the conversation active and respond to your various social sites.
We will setup, monitor and update the following social networking activities. We can even create and edit your YouTube Videos.
[unordered_list style="tick"]
Facebook
Twitter
Google+
Foursquare
Linked In
You Tube
Reddit
Digg
Technorati
Squidoo
Wiki
[/unordered_list] Blog
Please contact us to for more information and learn how we can integrate a blog into your existing site or create a whole new blog website built on the WordPress Platform. Let us get you up and running with your Social Media Marketing Plan!